Best Python Certification Course in Hyderabad
In post Covid world, depending on a single regular job for income is not feasible anymore. So having a skill is more important today than having a normal job as it can guarantee a regular source of income for you. Coding and programming today is one of the most sought-after skills. There are many programming languages you can learn and among those one of the most sought after and in demand is Python, the computer language. The most demanded language nowadays is Python and it is fun to learn and use. Bytecode brings you the best python certification course for you to learn.
Python is widely used in the general-purpose, object-oriented, high-level programming language. It is one of the common general coding words due to its versatility.
Python is an incredibly cool programming language that can be used for a variety of purposes. Therefore, it is not only important that you learn Python yourself, but also learn which tools complement Python perfectly and that is exactly why the course is developed – so that you can become a capable Python developer, no matter which direction you want to take after the course.
Python Programming Online and Offline Training
This course takes you from scratch to become a Python professional – no matter what you need Python for. Starting with the basics, you will learn everything through to websites, desktop apps, data science evaluations and machine learning.
And what is the good thing about this course is that you can take courses for best python course online. If you are thinking, how can I get free Python certificates then the answer is that there are many free Python courses for beginners available on various online platforms.
But before taking an online python course you should first be aware of which is the best python certification course in India Doing some research will help you in getting information about the best certification course and where to get it.
It's important to choose the best Python Course according to your needs and requirements. The next step is to decide which is the best certification course for Python which will benefit you in the long run. After getting these two pieces of information, you shall make a list of the top 5 Python institutes in Hyderabad, get data about those courses online, and then decide which institute will provide the best Python Course to you.
Almost all institutes today provide Python programming online, so there is no need to step out of your home to learn and you can take Python training online. If you are from Hyderabad, then there is an array of online training providers which can provide you Python Certificate Course in Hyderabad.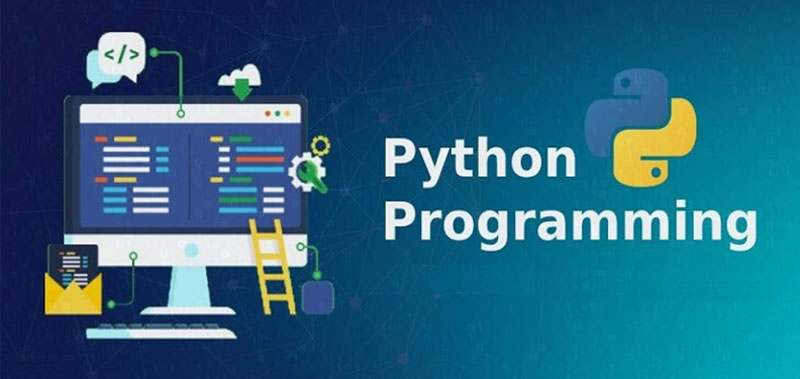 Best Python Certification Course
About Data Science with Python Training and Certification in Delhi
Bytecode Security offers Data Science with Python Training and Certification in Delhi, the most thorough Data Science course on the lookout, covering the total Data Science lifecycle ideas from Data Collection, Data Extraction, Data Cleansing, Data Exploration, Data Transformation, Feature Engineering, Data Integration, Data Mining, building Prediction models, Data Visualization and conveying the answer for the client.
You shall always choose an institute that designs its syllabus in such a way that it covers the latest topic in the best possible way which is required by the industry.
After getting certified in Python programming there is a high chance that you get recruited in an IT company that pays you a handsome salary.
Python is one of the most widespread programming languages now, and Python developers are in excessive desire, so having a Python certificate will help you in the growth of your career a lot. Learning Python programming will provide stability in your job along with a regular source of income.
Frequently Asked Questions
Which certification is best for Python?
Top 5 Python Certification Exams
Certified Entry-Level Python Programmer (PCEP) …
Certified Associate in Python Programmer (PCAP) …
Certified Professional in Python Programming 1 (PCPP 1) …
Certified Professional in Python Programming 2 (PCPP 2) …
Certified Expert in Python Programming (CEPP)
Is Python enough for Data Science?
When data science is being mentioned, one programming language comes to everyone's mind which is Python. Python's immanent readability and lucidity has made it relatively easy to use, and the number of dedicated analytical libraries on it can be utilized easily when creating models in dealing with Data Science.
Python is not a dying programming language, it's one of the fastest-growing programming languages. Python programs tend to have minimal templating that you might have seen in other languages. And have more natural constructs for typical tasks you might need to accomplish.
Which Python version is best for Data Science?
The winner of the Python 2 vs Python 3 battle is clearly Python 3. So, if you can choose which one to learn, choose that! With that being said, come and continue learning Python for Data Science.
Can I get a good job after learning Python?
There is good scope in learning Python and programmers are in demand, you can apply for various positions as a programmer like research analysts, data scientists, financial advisors, quality assurance engineer, GIS Analyst, etc.
Is Python Data Science a stressful job?
Data scientists typically work on data for an entire company, which means scouring through thousands of transactions all at once. "Data science is more exciting and adventurous than stressful," he says. "It is only stressful when you are working to pay bills, and not to solve real-world problems," he adds.