Artificial Intelligence Course in Delhi
This genuine 6 Months Diploma in AI and ML Programming Course comprises Artificial Intelligence Course, Machine Learning Course, Python Programming Course, and Data Science with Python Course that collectively forms this Diploma in AI and ML.
Training Available 24*7 Call at +91 9513805401
6-Months Diploma in Data Science in Delhi
Artificial Intelligence
With the genuine fundamentals of AI and ML Courses in Delhi, a student can understand the 6 Months Diploma in AI and ML Programming through the most sincere teaching faculty members in action at the best-in-class educational branches of Bytecode Cyber Security Institute.  This authentic training will give you the most sincere knowledge fundamentals associated with the AI and Machine Learning Certification, Data Science with Python, and Python Programming Course.
Expand your career opportunities with
Introducing to Machine Learning Course
Artificial Intelligence Diploma Course
Bytecode Cyber Security Institution offers the high-end Diploma in AI and ML Programming considered one of the prominent courses in the market. I.e. market learning course for beginners at the two of the educational hubs of New Delhi, namely Saket and Laxmi Nagar branches.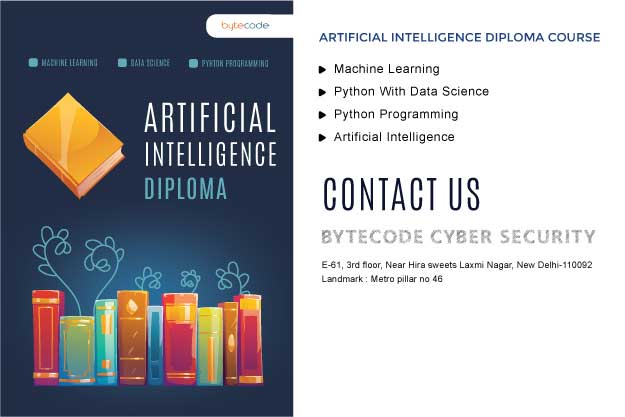 Summer Training Internship 2023 in Delhi
It Includes 12 Cyber Security and Information Security Courses and Get Job Assistance
In the Summer Internship Training 2023, there are numerous distinguished courses that are offered in the Summer Internship Training in Delhi by Bytecode Security – a subsidiary unit of Craw Security. A true and sincere learner will be able to get many Diploma and Certificate level training courses that are offered by Bytecode Security to let everyone have the fundamental technical knowledge related to cyber security and other related domains in both offline and online modes. In offline instructor-led classroom training, one would have the prominent information regarding all the major and minor concepts related to the 6 Months Diploma in AI and ML Programming through the valuable skilled Data Scientists in Delhi NCR.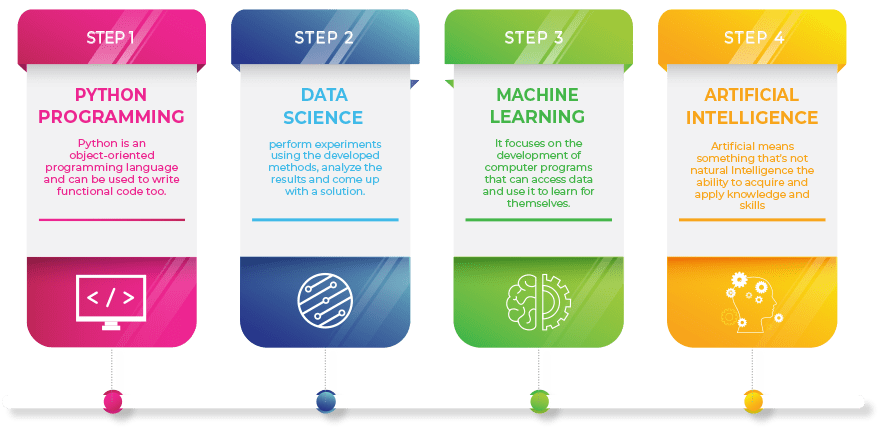 Frequently Asked Questions
About AI Training Course in Delhi. Artificial Intelligence Course in Delhi