Information Security and Cyber Security Courses | Winter Training in Delhi
While there are plenty of institutes that offer their exclusive Cyber Security Winter Training Programs in Delhi, Bytecode Security is the leading cyber security training institute in Delhi NCR that delivers this kind of training facility with the best training professionals with many years of qualitative experience in their respective genres.
Best Cyber Security Winter Training Program in Delhi
Get The Most Out of Cyber Security Courses
The Cybersecurity Winter Training Program is a rigorous and specialized educational program aimed at providing persons with the most up-to-date technologies and practices in the field of digital security. This Winter Internship Training Program in cybersecurity, which takes place over the winter months, combines academic knowledge with practical experience. Its aim is to ensure that participants not only comprehend the fundamental concepts of cybersecurity but also possess the ability to implement them in practical situations.
In addition, the training program offers a complete overview of the dynamic cybersecurity landscape, encompassing several areas such as malware analysis, network security, cryptography, penetration testing, and ethical hacking. It aims to enhance participants' awareness of these subjects, enabling them to grasp the intricacies involved in each domain. This winter program offers a useful chance for individuals at various stages of their IT careers, including both novices and experienced professionals, to enhance their knowledge and skills in cybersecurity. The program is led by industry experts and seasoned professionals, ensuring a high level of facilitation. By participating in this program, individuals may strengthen their cybersecurity expertise and proactively address potential risks in the digital realm.
1 Year Cyber Security Diploma Course
A systematic approach to deliver 12-level cyber security courses to train the students with a wholesome package of knowledge to shape up their career in a decent way just to give the Winter Training in Ethical Hacking.
6 Months Information Security Diploma Course
It is a valid Information Security 6 Months Diploma comprising highly knowledgeable 7-level cyber security courses for making the students fully prepared for the actual jobs in the varied organizations in the global market.
Benefits of the Winter Training Program
Several benefits have been recorded over the years related to the Cyber Security Winter Training Program by Bytecode Security facilitated by highly skilled training professionals, such as the following:
The winter vacation is a favorable opportunity to acquire novel abilities or enhance pre-existing ones. The rigorous structure of this program facilitates the acquisition of a significant amount of knowledge within a very short timeframe by participants.
Industry-Relevant Content
The curriculum undergoes regular updates in order to incorporate current advancements and methodologies pertaining to cybersecurity. This practice guarantees that the training program maintains its relevance and equips participants with the necessary skills to effectively address contemporary concerns.
The inclusion of hands-on labs and real-world scenarios in educational settings enables participants to promptly apply the knowledge they have acquired, effectively bridging the divide between theoretical concepts and practical implementation.
These programs frequently appeal to a wide range of participants, encompassing those with varying levels of expertise, from novices to seasoned experts. This situation offers a distinct prospect to engage in networking, exchange personal experiences, and maybe uncover employment or collaborative prospects.
Certification and Recognition
The successful completion of such a program frequently leads to the acquisition of a certification, which can serve as a useful asset when included in an individual's curriculum vitae. This serves as evidence of the individual's dedication and proficiency in the respective sector.
Due to the program's seasonal structure, it offers a range of learning modes to satisfy participants' unique requirements and availabilities. These formats include online sessions, weekend workshops, and other options.
In addition to acquiring technical expertise, participants also cultivate soft skills such as problem-solving, critical thinking, and teamwork, which are useful in various professional contexts.
This training program has the potential to act as a distinguishing factor for both professionals and students within the competitive job market. It denotes a high level of proficiency and a commitment to further education.
The dynamic nature of the technology landscape requires individuals to engage in continuous skill development. Winter training programs serve as a means of preventing the deterioration of abilities by providing opportunities for individuals to refresh and update their knowledge.
Focused Learning Environment
As a program with a specific area of emphasis, participants are fully immersed in a learning environment that is intentionally designed to minimize typical distractions. This immersive setting enhances the retention and comprehension of the material being taught.
Winter Training Program in Cybersecurity Certifications
Highlighted Information in World-Class Courses
The Winter Training Program in Cybersecurity qualifications is a highly selective and rigorous course designed for anyone seeking to obtain esteemed qualifications in the field of cybersecurity.
The training program, which is set to take place during the winter months, focuses on equipping candidates with the necessary skills and knowledge to successfully pass internationally recognized cybersecurity certification exams. The curriculum has been carefully crafted to align with the demanding requirements of numerous examinations, ensuring that participants possess the necessary skills and knowledge to achieve exceptional results.
In this context, learners have the opportunity to benefit from the extensive expertise possessed by Bytecode Security's mentors in many areas of courses that have been thoroughly evaluated by numerous cybersecurity specialists worldwide.
Start Your Career in Information security and Cyber Security
Online & Offline Cyber Security Winter Training Program in Delhi
Cyber Security Winter Training 2023
Delhi, as a prominent technology center in India, experiences a notable increase in the need for cybersecurity personnel due to the rising prevalence of cyber threats encountered by both enterprises and government institutions. In response to this demand, numerous institutes in Delhi provide Cyber Security Winter Training Programs that are available in both online and offline formats. In this context, Bytecode Security, the leading cybersecurity training institute in Delhi NCR offers programs that are specifically intended to accommodate various learning styles, offering a combination of flexibility and comprehensive training to anyone aspiring to achieve their goals.
Cyber Security Winter Training Program Syllabus
Bytecode Security has many courses with diverse syllabi in its backpack that can be taken by any interested individual. Moreover, if you are interested in taking the same from us, you can ask for a demo session from our highly qualified and experienced training professionals.
Cyber Security Winter Training Program Duration
Process of Joining Our Winter Training Program
Online Registration Process
Offline Registration Process
If You Want To Know More Then Click on This Button
→
Best Cyber Security Winter Training Institute in Delhi
Cyber Security Winter Training in Delhi 2023-2024
In the Delhi NCR locations, there are several esteemed institutions that offer top-notch cyber security winter training in 2023. The primary objective of this training program is to facilitate the advancement of professional education in the realm of cybersecurity, catering specifically to persons who possess a strong desire to acquire knowledge in this particular subject. However, the process of selecting these institutions may be rather demanding, since they sometimes confuse students by requiring them to dedicate their time to unnecessary subjects that provide limited long-term benefits.
In contrast, Bytecode Security is a well-known cybersecurity training institute located in the Delhi NCR region. The institute offers a wide range of cybersecurity courses that can be highly advantageous for individuals who are new to the field of cybersecurity and are looking to gain fundamental knowledge from the very beginning.
WE OFFER TECH SAVVY CYBER SECURITY WINTER EDITION COURSES!!!
Artificial Intelligence Course
Our Student Placed In Companies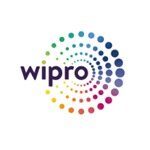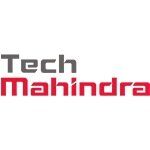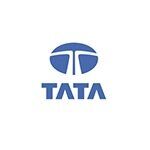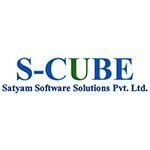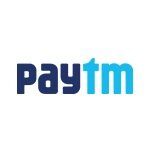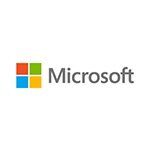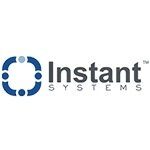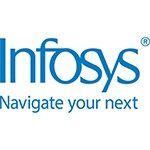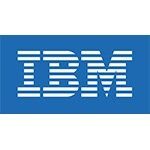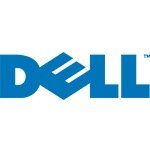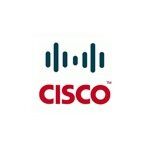 Frequently Asked Question
About Information Security and Cyber Security Course | Winter Training in Delhi